| | | |
| --- | --- | --- |
| Turbo People - George Petri | | |
---
George Petri sent us in these photos and here is what he has to say.
Colin,
My Name is George Petri; I currently live in Oakland CA. I was a member of TMIOA for a few years back in the late eighties and early nineties. The club crossed my mind this evening, so I decided to see if I could find you on the Internet; and as you can see, I did. I had six Honda Turbos at one time (four 650's and two 500's) all low mileage pristine examples; four of which I bought when new. I still have one today that I bought new in Feb. 1983 that currently has 1,100 miles on it. It has been indoors and covered since new, so is still 100% original and pristine, so starts and runs as new. I have many, many print photos of my bikes before I got a digital camera, so only a few digital. I will see if I can dig up some of the print photos; they will have a few of my turbos lined up.
George
---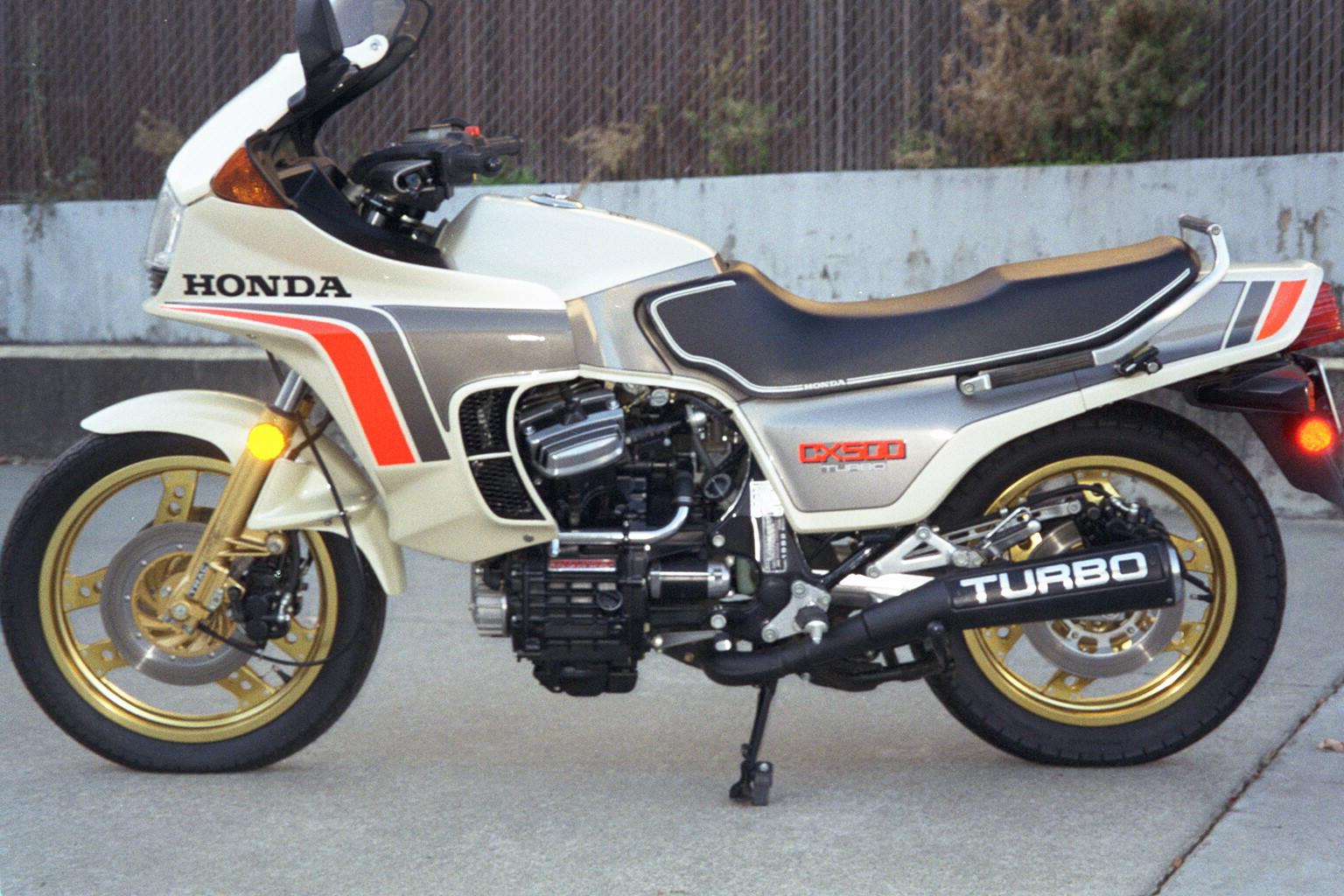 This 500 only had 8 miles on it when I sold it in 2001 I had bought it and one other 500 new in Feb. 1982
---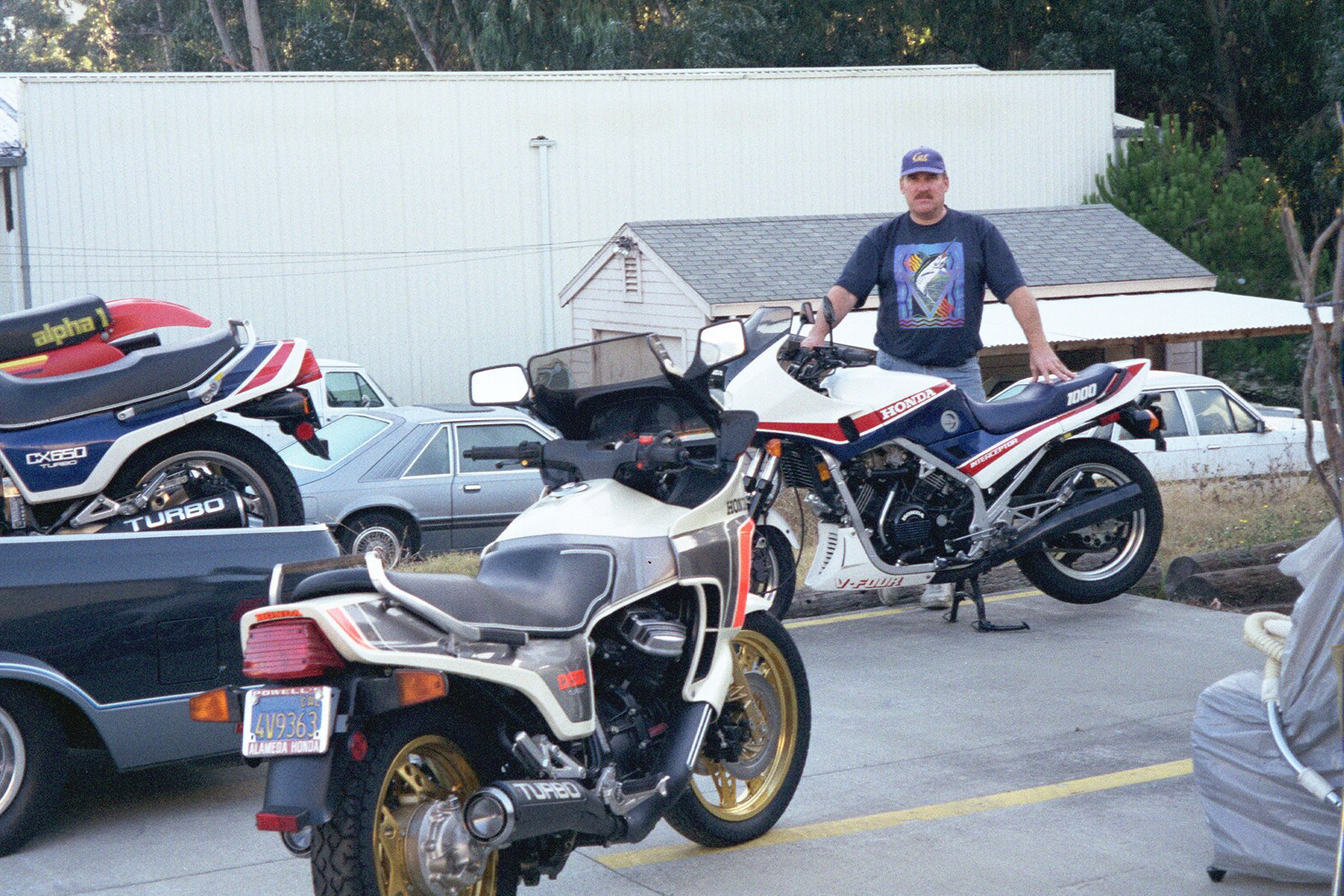 Moving a few of my bikes to new garage.
---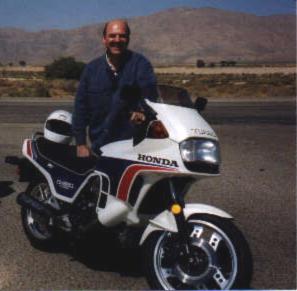 On the side of Hy-166 east of Santa Maria on one of my now sold 650's.
---
Home About/Contact Us Bikes Rallies Tech Help Merchandise Classifieds Newsletters Turbo People Photos ForumiLinks Disclaimer
Disclaimer

© Turbo Motorcycle International Owners Association