Tech Help
1982 Honda CX500TC Turbo
1983 Honda CX650TD Turbo
---
Honda Turbo Pb Sensor Replacement (Courtesy of the HFTC Parts Commission)
Message from the HFTC Parts Commission (date 19-03-2013).
Pb-sensor replacement
Dear Turbo colleagues, the HFTC Parts Commission has searched for a Pb-sensor replacement. This because the original ones start to give technical problems and Honda is no longer supplying the sensors.
After searching on the Internet, inquiries at the various motorcycle importers, visits to car- and motorcycle breakers, etc, we have put some sensors at a workshop test.
A few selected sensors have afterwards been tested on a CX500T and CX650T followed by a test on a Dynojet test-rig provided with exhaustgas measuring equipment.
The best results came from a Suzuki MAP-sensor.
Two Toyota Map-sensors showed identical characteristics as the Suzuki sensor*
Based on the testresults, the HFTC Parts Commission is confident to recommend these sensors as a Pb-sensor replacement.
Below the details of the Suzuki-sensor.
General details.
Brand: Denso.
Type number: 100798-5630. Suzuki orderingnumber: 15620-35F00.
Suzuki description: Sensor Boost, IAP (Inlet Air Pressure) sensor.
Below the details of the two Toyota sensors.
General details.
Brand: Denso
Type number: 100798-4530 and 100798-5256
Toyota orderingnumber: 89420-16080 and 89420-02010
Availability.
New Suzuki sensor.
Via a motorcycle dealer, newprice €198 including VAT (Motoport, December 2012).
New Toyota sensors. Via a cardealer, newprice ca € 480 including VAT.
New connector.
Connectortype: DJ7036F-2.2-11/21.
The HFTC Parts Commission bought 30 new connectors in China.
Those connectors are available for 2.50 Euro each (excluding shipment costs). Contact, Mr Leo Knijnenburg, (onderdelen-commissie@hftc.nl).
Used sensor and connector.
Apart from buying a new sensor/connector one could think of obtaining this (most probably cheaper) material from a motorcycle-/car breaker.
Be aware that apart from the sensor a connector is needed. This connector is normally part of a cable-loom/wire-harness. Furthermore the sensor has to be checked for the correct type number. A different type number means a different characteristic!!!!
The mentioned sensor-type is fitted on the following Suzuki motorcycles:
Type Year of production.
AN 650 2003 - 2006
GSXR 1000 2001 – 2004
,, 750 2000 – 2003
,, 600 2001 – 2004
SV 1000 2003 – 2007.
The Toyota sensors are fitted on the Toyota Starlet '96 – '99 and Corolla '95 – '04.
Sometimes sensors are offered on E-bay etc.
Suitable used connectors are (also) found on the various car types such as:
Brand Type Year of production.
Toyota Corolla 1990 – 1997
Toyota Corolla 2004 – 2005
Subaru 1995 – 2002
Suzuki 1995 – 2002
Mazda 1995 – 2002, etc.
Connection Diagram. **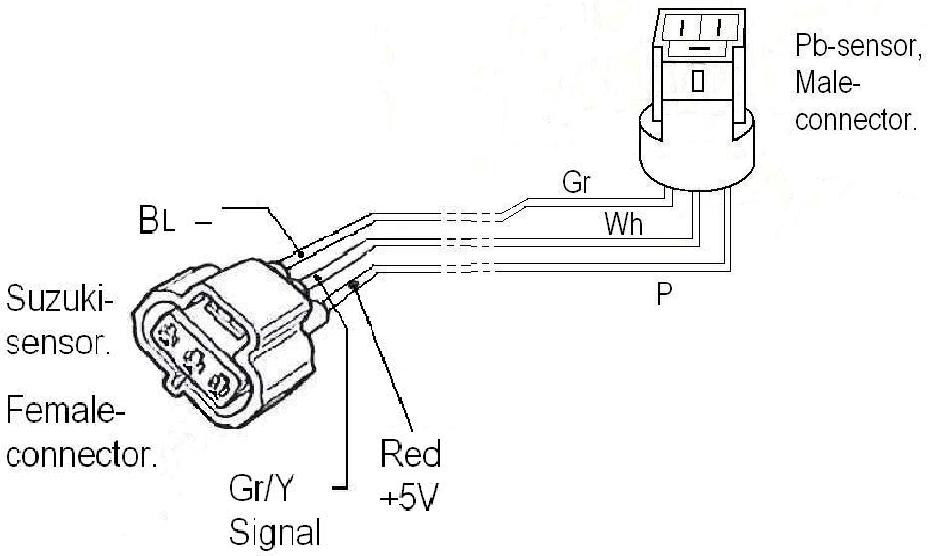 * Bench tested, not Dynojet tested.
** Given wire colours refer to the wiring of the Suzuki-GSXR, female connector.
Other (car) types may have different wire colours.
But the +5V, - and signal connections remain the same.
Disclaimer.
Although the HFTC Parts Commission has full confidence in the functioning of the advised replacement sensor and the advice is drafted to the best knowledge, the Commission can not accept any liability for the use of the mentioned product.
---
Turbo Tim has been kind enough to provide us with some photos of the installation. Here's his accompanying note:
Dear Ko and Leo,
On behalf of the UKHTA, and all Honda Turbo Riders in the UK, I would like to thank you for the excellent work you have carried out regarding the Pb sensor replacement.
"The BLUE devil on the side of our CX 650 Turbo's"
I have fitted one of the Suzuki GSXR (Denso) sensors on my USA CX650T, and it works VERY well. This bike has had issues for some time with the Pb sensor, I was on my 4th before I fitted this one. I had one go on me during the Luxemburg meet, and as we all know it is bad news. My bike now runs very well at low rev's and is not misfiring and sooting up plugs when I run below 3,000 RPM. It will idle at 800 to 1,000 RPM with no problem at all.
I have attached a few pictures from when I fitted it. At this time its positioned just under the seat to make access easy. This is NOT the best place longer term.
Thanks again
TurboTim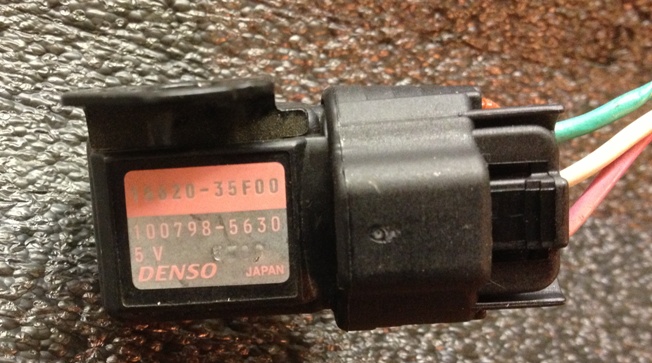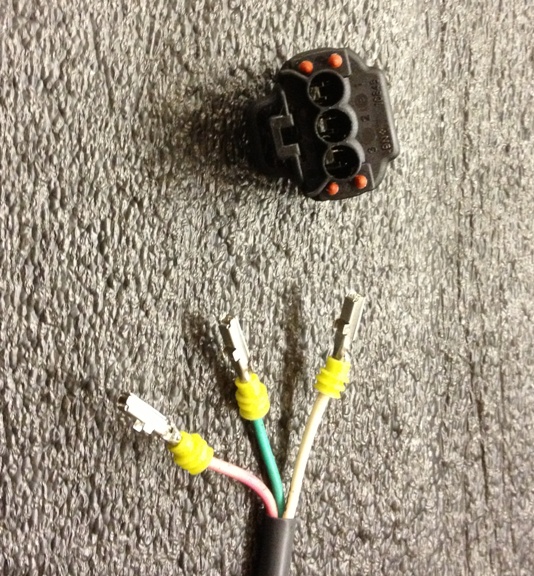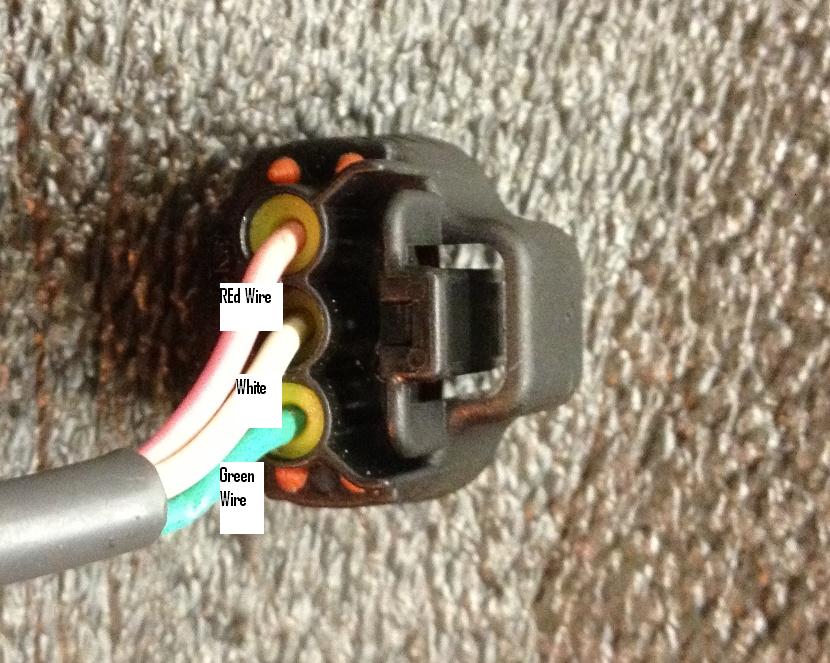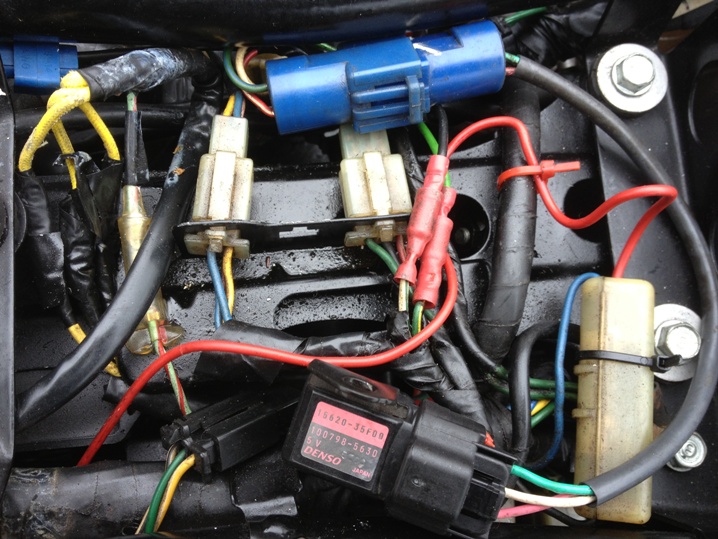 ---
© Turbo Motorcycle International Owners Association