Turbo Motorcycle International Owners Association




"Dedicated to the preservation of all turbocharged motorcycles"







Merchandise -
Factory Service
Manuals
---
Factory Service Manuals CD - Every page of every factory Turbo service manual plus the rare Z1-R TC Owners' Manual. There's no other place on earth to get these all in one place. Everything you always wanted to know about the factory Turbos, but was afraid to ask. It's all here.

Turbo Tim says, "Ride 'em, dont hide 'em! "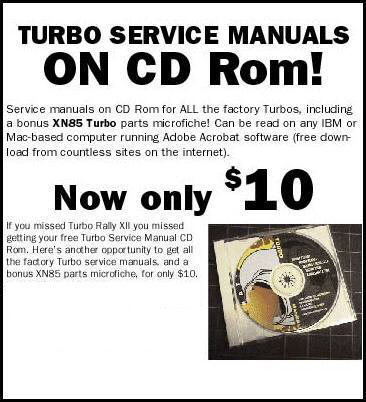 ---
Factory Service Manuals CD - $10
---
Home About/Contact Us Bikes Rallies Tech Help Merchandise Classifieds Newsletters Turbo People Photos Forum Links Turbo Tee Shirts Gallery

Disclaimer

© 2006-2023 Turbo Motorcycle International Owners Association