| | | |
| --- | --- | --- |
| Turbo People - Bob Blandin | | |
---
Ian Foster sent in these pics and message about his friend Bob Blandin.
---
I attach some photos of my relative Bob Blandin, known as "Turbo Bob". He rides his CX500 Turbo weekly and has had it since '84 when his son owned a Honda Shop in S.California. Bob is 85 years old and is as 'fit as a fiddle' still riding, driving, and flying his 4 seater Cessna!
The photos are taken on Oretega Highway, overlooking Lake Elsinore. I hope you can use one of the photos. Bob would be delighted to appear on the Turbo website!
---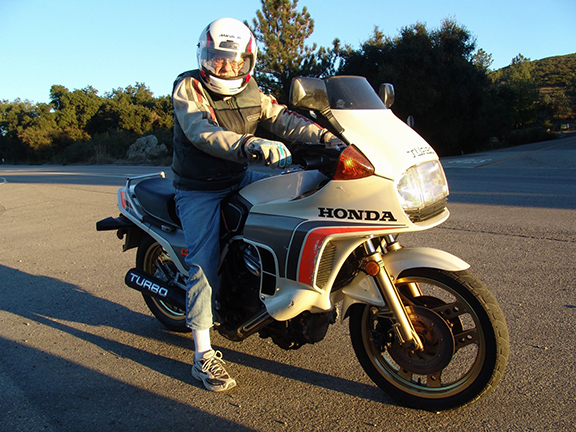 ---
---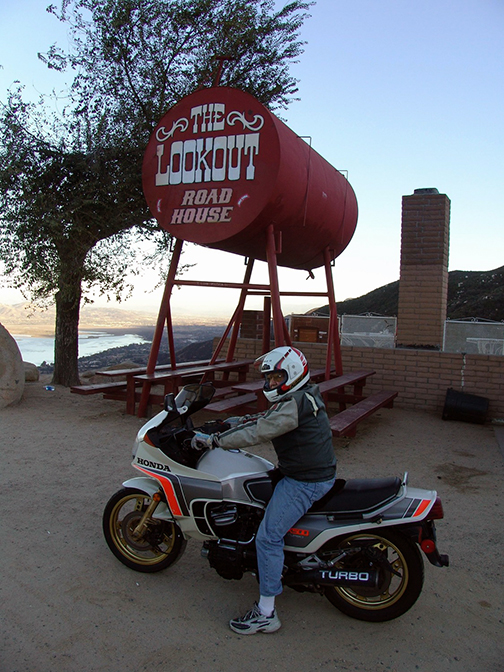 ---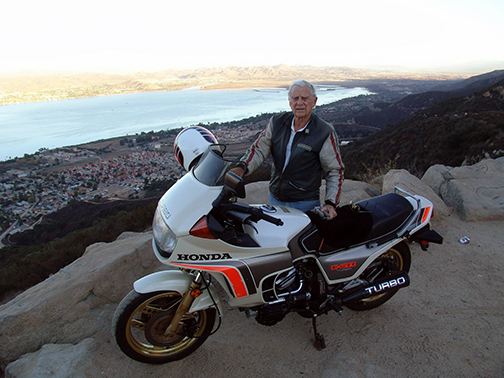 ---
Adam Wade Andy Fuhrmann Andy Morris Arlie Rauch Bob Blandin Christopher Caputo Colin Goodall Darren Thompson Dave Lancello Frans Van de Laar Gary Fania George Dillaway George Petri Gerry Desanto Gordon Williamson Horst die Wurstchen James Elliott Jeff Hood Jim Higgins Joe Pivonka John Altom John Marrs Jon Mayhew Jonas Jensen Justin Adams Justin Dinshah Justin Proffitt Kent Myers Lary Zagalik Lee Jackson Lex Bodelier Lorcan Parnell Marco Marchetti Marco Van De Velde Mark Evans Mark Scott Michael Harrison Mike Brown Mike Dehnert Mike Gitto Nick Smith Paul Jugowicz Pete Kroll Phil Hagel Richard Elcoate Richard Evans Richard Gerhold Robert Miller Robert Mitchell Rob Hilton Rob Kelly Ron Graf Scott Haralson Scott Schmidt Stefan Lindman Steve Klose Steve Smith Steve Turbolvr Tim Seymour Tom Zeller Troy Davis TurboTim Vince Wright Yoshihiro Omachi Zues VonBerger
© Turbo Motorcycle International Owners Association