| | | |
| --- | --- | --- |
| Turbo People - Marco Marchetti | | |
---
Marco Marchetti sent in these pictures for us.
My name is Marco, I live at Mantova in Italy.
Here are some photographs of my bike, a 1982 Honda CX500 Turbo. Here in Italy there are not a lot of them (I think ten). The CX650 Turbo model is more rare. I restored my bike (I found her abandoned for years under a lot of dust and old motorcycles in an old mechanical shop) and the result is in the photos attached.
I discovered the TMIOA web site when I had to change my stator !!! I found a lot of very useful information in the Tech Help and in all the e-mails in the forum.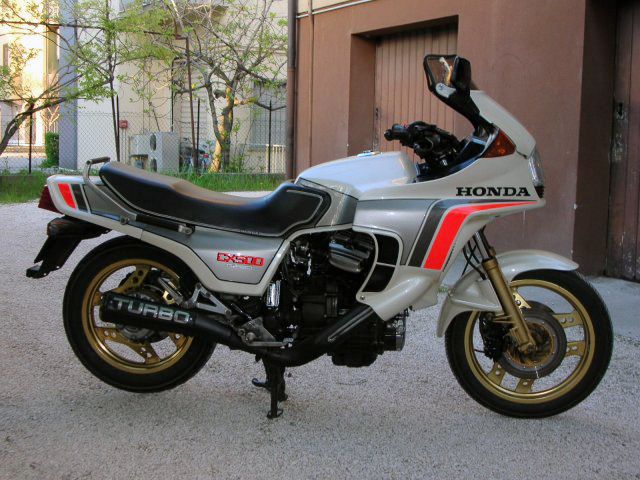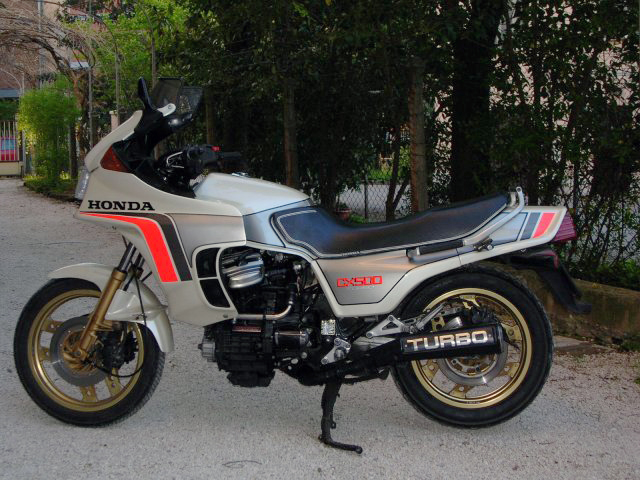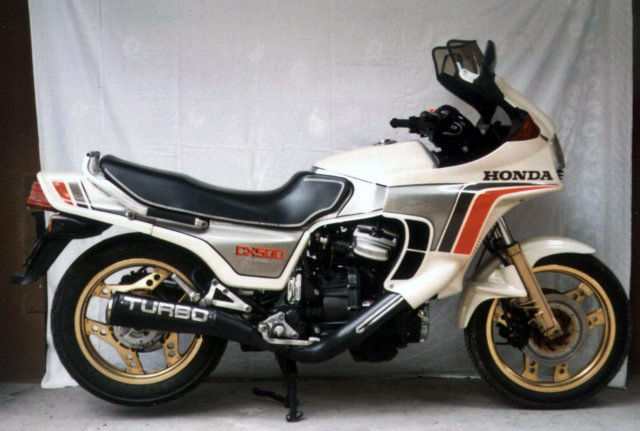 ---
Marco has sent in this additional picture taken with the skyline of his home town of Mantova, Italy, in the background (apparently a very old town, even older than Rome).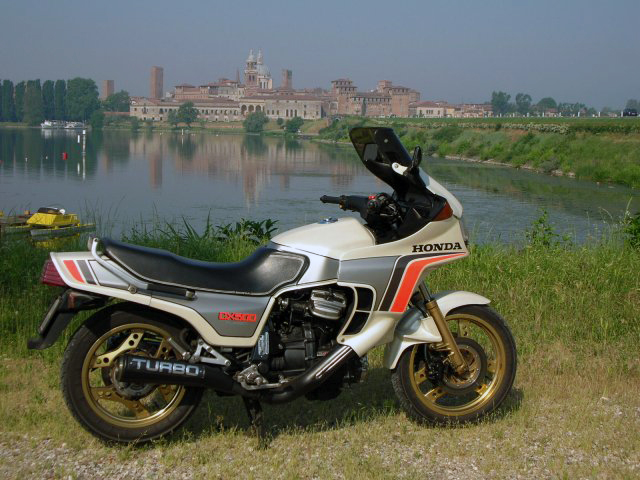 ---
Adam Wade Andy Fuhrmann Andy Morris Arlie Rauch Arnon N. Bob Blandin Christopher Caputo Colin Goodall Darren Thompson Dave Lancello Frans Van de Laar Gary Fania George Dillaway George Petri Gerry Desanto Gordon Williamson Horst die Wurstchen James Elliott Jeff Hood Jim Higgins Joe Pivonka John Altom John Marrs Jon Mayhew Jonas Jensen Justin Adams Justin Dinshah Justin Proffitt Kent Myers Lane S. Larry Zagalik Lee Jackson Lex Bodelier Lorcan Parnell Marco Marchetti Marco Van De Velde Mark Evans Mark Scott Michael Harrison Mike Brown Mike Dehnert Mike Gitto Nick Smith Paul Jugowicz Pete Kroll R. Taylor Richard Elcoate Richard Evans Richard Gerhold Robert Miller Robert Mitchell Rob Hilton Rob Kelly Ron Graf Scott Haralson Scott Schmidt Stefan Lindman Steve Klose Steve Smith Steve Turbolvr Tim Seymour Tom Zeller Troy Davis TurboTim Vince Wright Wurstchen Horst Yoshihiro Omachi Zues VonBerger
© Turbo Motorcycle International Owners Association